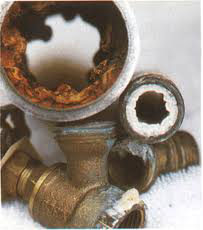 Water testing is a necessary procedure to ensure that your water is safe for drinking, bathing, cooking, and other uses. Furthermore, water testing helps ensure that there are no contaminants in your water that could be harmful to your plumbing or well. Adam's Well Drilling offers a full range of water testing services to identify any and all contaminants in your well or plumbing.
We Offer Water Testing Services For:
Nitrates
And any other problem you may have with your water.
When Should I Test My Water?
According to the EPA, all private wells should be tested annually for bacteria, nitrates, total dissolved solids, and pH levels. The EPA also recommends testing more often under the following conditions:
Small children, elderly individuals, pregnant women, or nursing women are exposed to the water
If you are aware of any problems with ground water or drinking water in your region
After well repairs
If anything seems amiss with your water, or the water quality has changed
Adam's Well Drilling offers free-home water testing for iron, hardness, pH, total dissolved solids, arsenic, and odors. If we determine that a customer needs further testing, we can send samples to a state-certified laboratory, who will screen it further for all contaminants. Through this procedure, we can determine the exact parts per million of any pollutants.
Once we've tested your water, we are able to recommend and perform any necessary treatment solutions. We work with our customers to deliver the best possible solution for their water issues, and will ensure that your water is safe for drinking and other uses.
If you're worried about the quality of your water, our water technicians will carefully screen a sample for any pollutants. Contact us today to schedule a water testing appointment.