Adams Well Drilling & Water Treatment is proud to carry the nationally renowned WaterCare® water treatment series. Several of the residential systems we offer are shown below, but others are available for homes and businesses with special requirements.
For commercial water treatment systems, please contact us directly to learn about additional product options and services.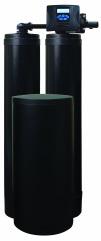 CARESOFT TWIN SYSTEMS®
Busy lifestyles require more water and around the clock protection. That means high-quality water must be available when you want it and need it. Twin Systems provide you 24 hours a day, seven days a week, flexibility. Water Care softener systems do just that by connecting two units as one complete, higher capacity system.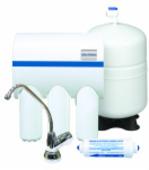 ULTROWATER® R.O.
The UltroWater® Reverse Osmosis Drinking Water System reduces harmful contaminants and turns common tap water into fresh, quality water. A four-stage system filters water at the molecular level. Drawn water passes through a final carbon filter to remove any unwanted tastes or odors.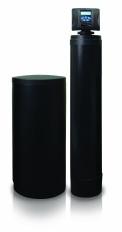 CARESOFT ELITE®
Whether you have hard municipal water or extremely hard well water, CareSoft Elite® water softeners deliver the clear, soft water you want and need. Its easy-to-read, backlit LED screen and user-friendly console allows you to monitor all operating functions. It's true... nothing will last longer than your first Impression.

ION PRO® & CARECLEAR PRO®
Ion Pro® and CareClear Pro® extremely effective in removing hydrogen sulfide and iron, commonly associated with problem well water. These innovative designs use a unique air-injection filtering technology to oxidize sulfur or iron into precipitates that can be readily filtered and removed. Environmentally safe!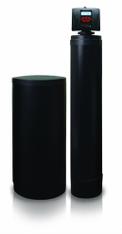 TOTALCARE®
TotalCare® water treatment systems combine patented self-chlorinating technology with advanced electronics to perform like four units in one — softening, removing iron & manganese, and raising low pH levels. This self-sanitizing system also controls odors caused by nuisance bacteria and minor sulfur conditions.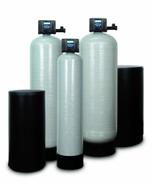 CSLC SERIES®
Commercial facilities can now achieve quality water easier than ever, thanks to the advanced controls and proven performance of the CSLC Seriesfeatures a microprocessor-based controller and meter. LCD displays simplify system programming and operation. Your system can now be custom configured for specific commercial applications.