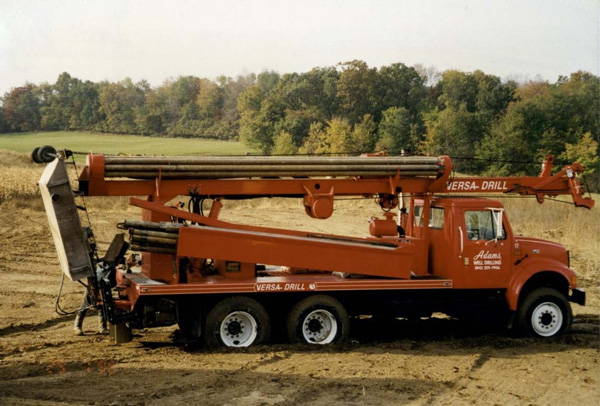 When it comes to well drilling and installation, quality is everything. A quality job requires technicians that know their line of work inside and out, as well as superior components that are built to last. At Adams Well Drilling, we are dedicated to excellence in every single well job.
We don't believe in shortcuts, and we promise to take the time to ensure your well is properly installed. No matter what type of well you need installed or what application you have in mind, we are ready to solve your Michigan water well needs.
Our Well Drilling Services
Drill Well Sizes from 1.25" to 12"
And more
Part of the Adams Difference is taking pride in our work and putting our customers first in every situation. We go above and beyond to make our customers' lives easier and do an amazing job. For example, we carefully clean up your location after messy well drilling to make it look like we were never even there.
We've found that once someone gives us a try, they'll come to us for all of their well drilling and water treatment needs. That customer loyalty speaks volumes about the quality of our services.
Contact us today to schedule well drilling service at your Michigan location.